KEN COOLING TOWERS, COIMBATORE.
Dry Cooling Tower Manufacturers in India
For various capacity requirements of cooling towers based on application, industry, and capacity from KEN COOLING TOWERS.
Dry Cooling Tower is essentially a fluid cooler that uses air, a relatively dry, non-liquid fluid to accomplish process cooling. Fluid coolers more accurately refer to cooling equipment that uses fluids (liquid or gas) to regulate process temperatures. They consist of copper tubes with aluminum fins and fans that act like a radiator to cool the process fluid using ambient air. The coolest practical leaving fluid temperature is about 10°F warmer than the air entering the fluid cooler.
Dry Cooling Tower from Ken Cooling Towers as we designed for customized and standard requirements of industries
Industries will accept the Dry cooling tower like heavy industrial, chemical, gas & oil, and food industries.
Food and Oil, Dairy production, and petrochemical are the application using the cooling tower to stay their exact temperature 
Images of Dry Cooling Towers
Experience the new technology cooling towers looks like from Ken Cooling Towers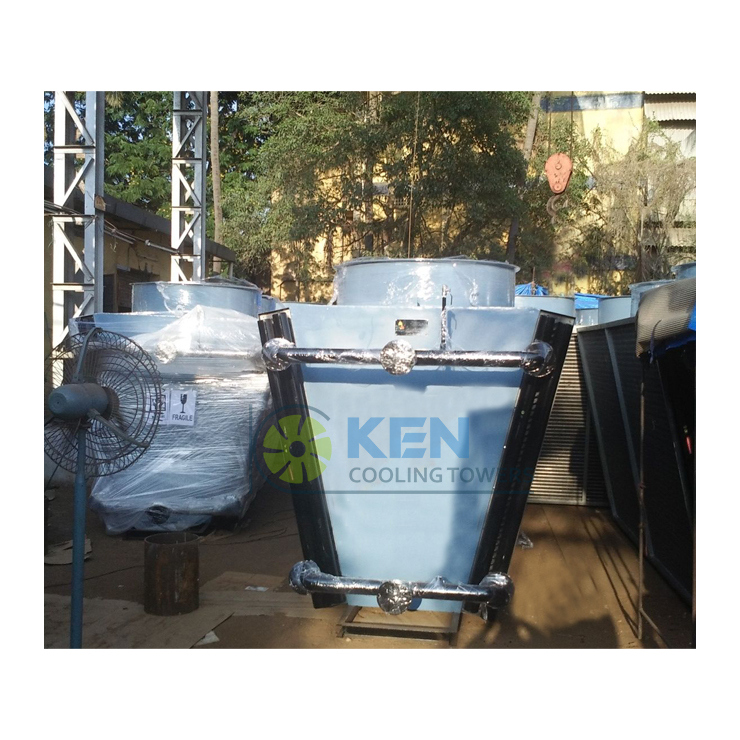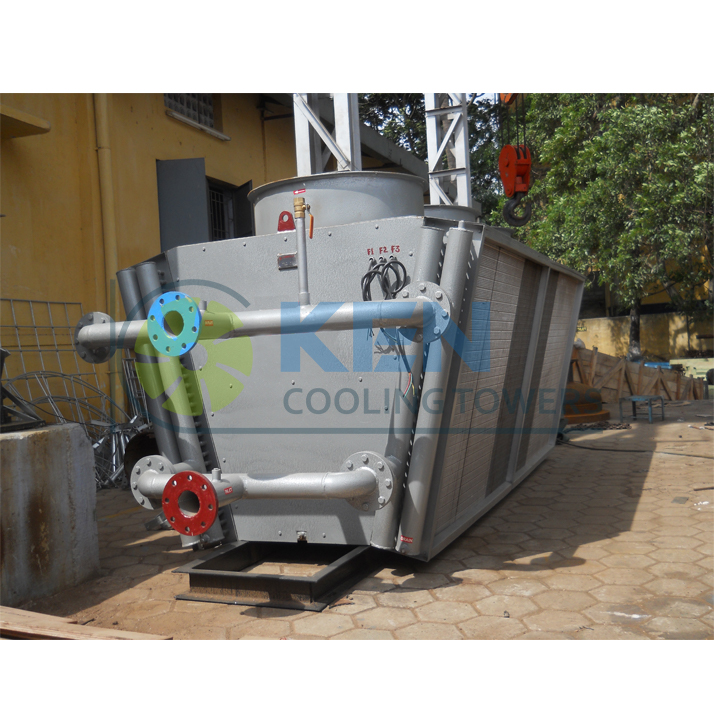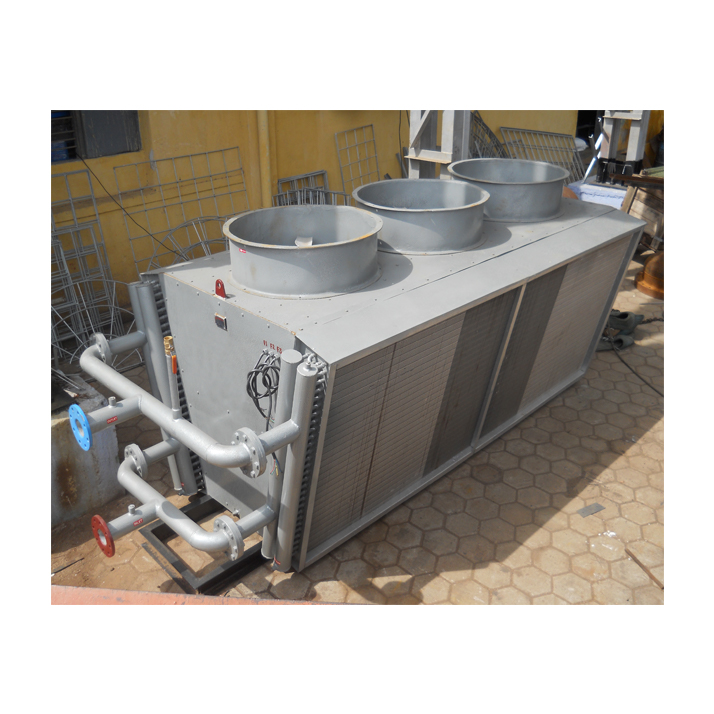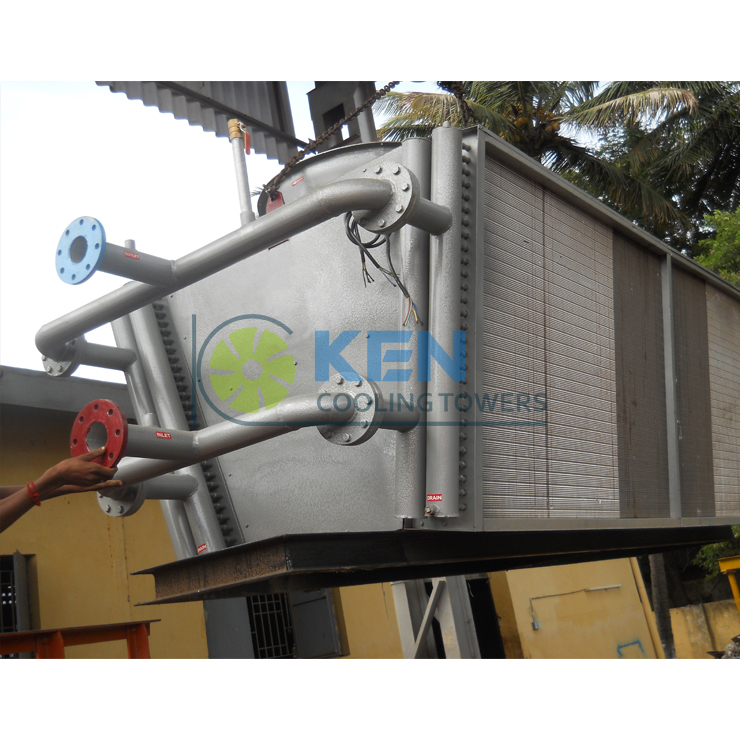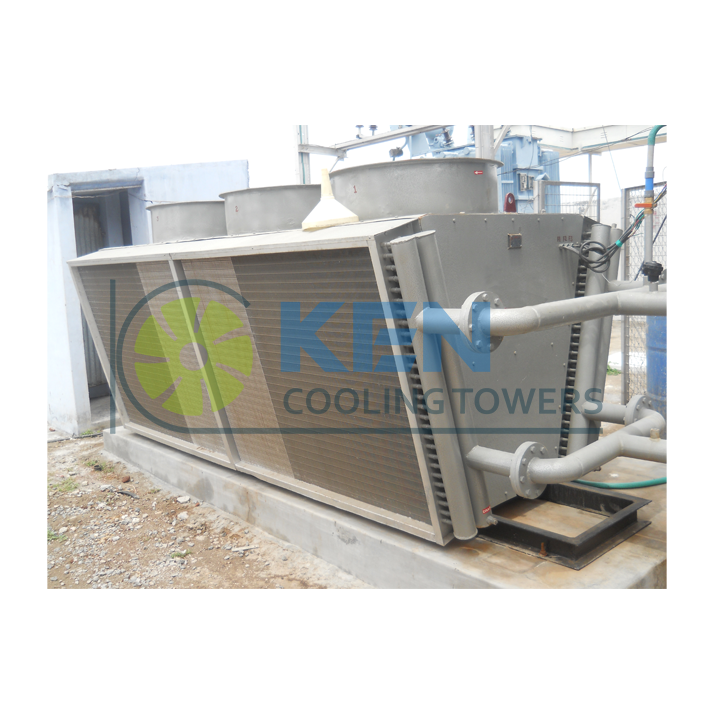 Advantages of Dry Cooling Towers from Ken Cooling Towers
Design has meets industries requirement that works for low maintenance cost-effect, also ensure that high efficiency at performance.
Ideally, cold water temperature will be equal to the wet-bulb temperature which is practically impossible to achieve. Hence, cooling tower efficiency will be in between 70 to 75%.
Easy access and simple installation of cooling towers like internal components and external parts replacements.
Ken Cooling Towers support always deliver the exact need of the application also we assemble the cooling towers in short time.
experts in cooling towers - since 1990
info@kencoolingtowers.com / +91 94 86 85 8777, +91 94 88 00 3777