FRP Round Type Cooling Tower
KEN COOLING TOWERS, COIMBATORE.
FRP Round Type Cooling Tower Manufacturers in India
For various capacity requirements of cooling towers based on application, industry, and capacity from KEN COOLING TOWERS.
FRP Round Type Cooling Tower is an efficient and directly driven fan and Motor, The bottle shape makes it possible to provide maximum cooling efficiency in a minimum plan area with lower energy consumption. 'Minimum drift Losses' Fiberglass reinforced polyester casing panels, steel, or stainless casing panels for extra corrosion resistance are all options. A cooling tower, by contrast, removes heat from the water that is passing by on its way from the system's condenser or heat exchanger. he smaller the number, the more efficient the cooling tower. A normal cooling tower offers a range of 5° to 9° F for its cooling tower approach.
FRP Round Type Cooling Tower from Ken Cooling Towers as we designed for customized and standard requirements of industries
Industries will accept the FRP Round Cooling Tower like heavy industrial, chemical, gas & oil, Rubber Industries, Steel Plant & Rolling Plant, Sugar Mills, and Textile Mills
Automobile Industries, Cable Industries, Casting Units, Cement factory,Chemical Industires, Dairy Industries, Fertilizers Indusries, Food Industries, Hotels, Hospitals,
Paper Industries, Etrochemical Industries, Pharmaceutical units, Plastic Industries, 
Images of FRP Round Type Cooling Towers
Experience the new technology cooling towers looks like from Ken Cooling Towers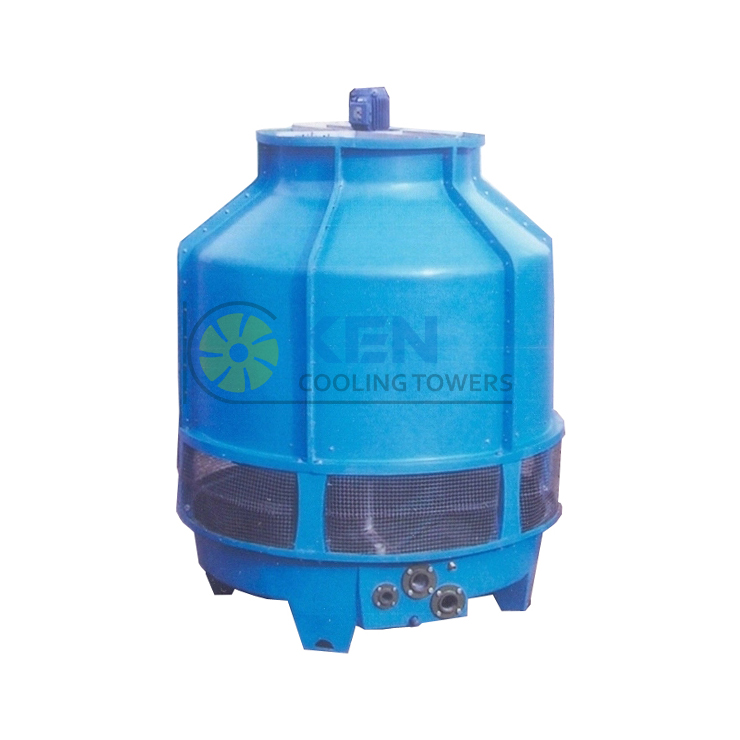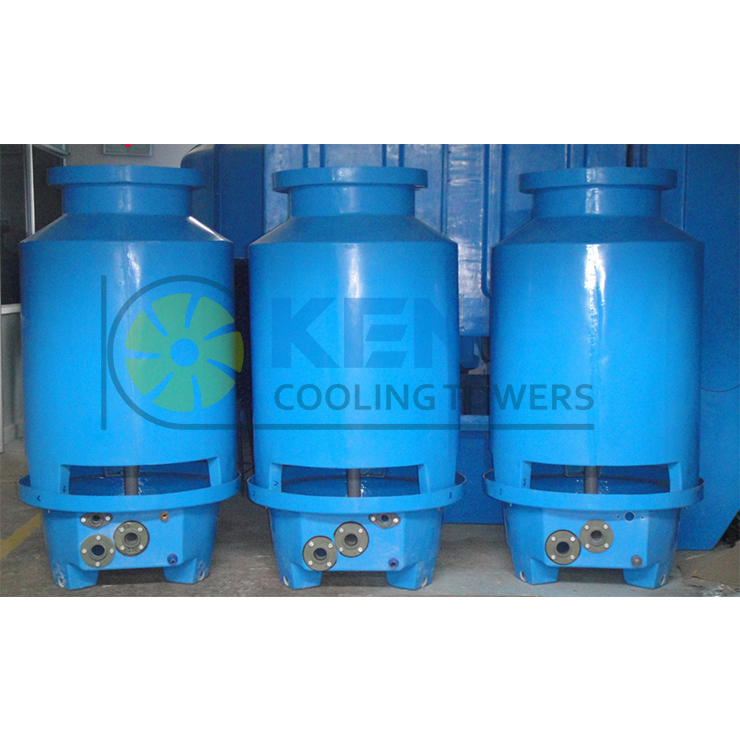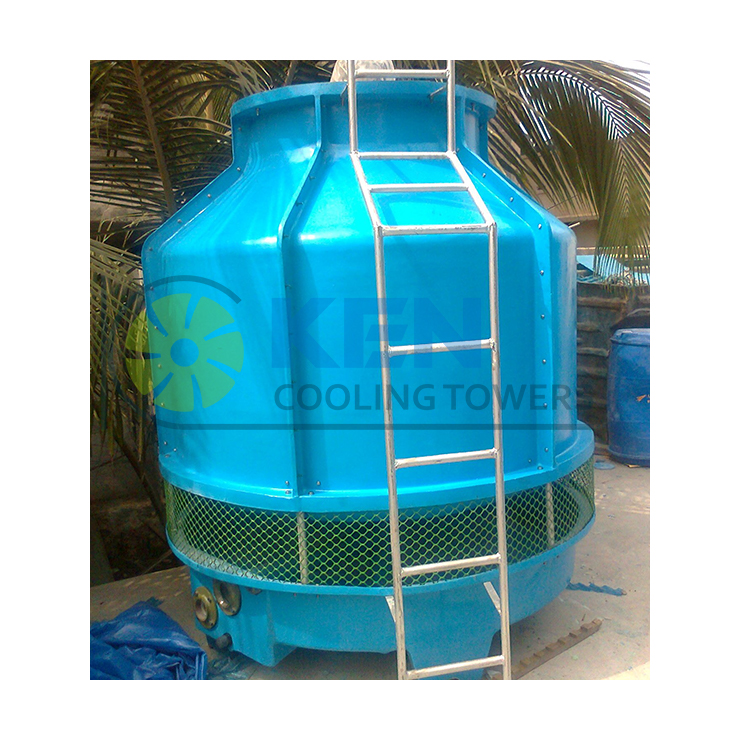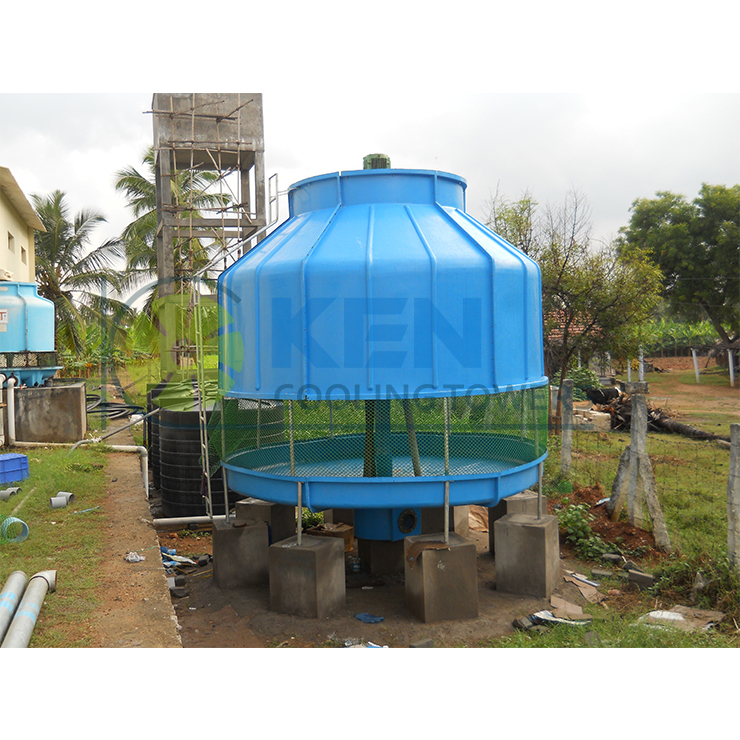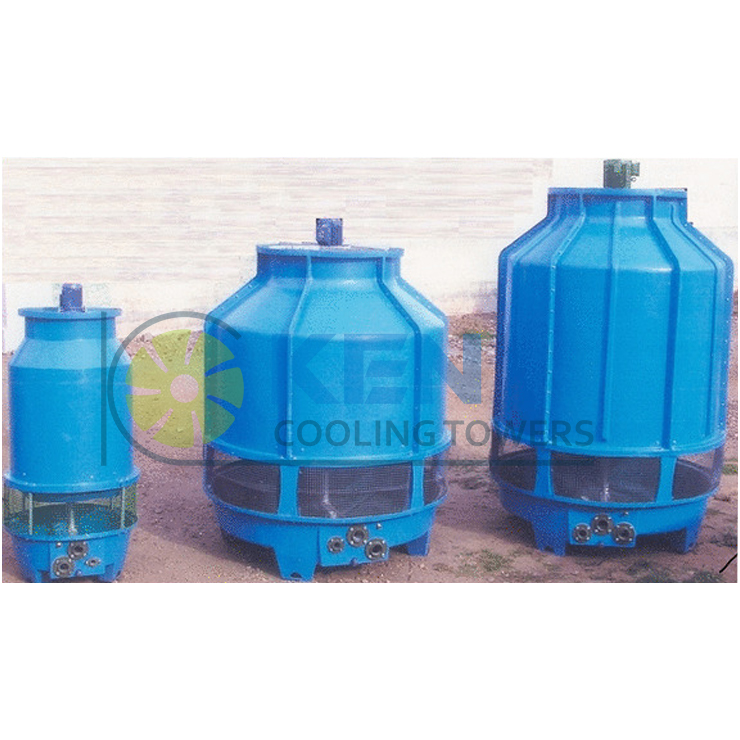 Advantages of FRP Round Type Cooling Towers from Ken Cooling Towers
Design has meets industries requirement that works for low maintenance cost-effect, also ensure that high efficiency at performance.
Ideally, cold water temperature will be equal to the wet-bulb temperature which is practically impossible to achieve. Hence, cooling tower efficiency will be in between 70 to 75%.
Easy access and simple installation of cooling towers like internal components and external parts replacements.
Ken Cooling Towers support always deliver the exact need of the application also we assemble the cooling towers in short time.
experts in cooling towers - since 1990
info@kencoolingtowers.com / +91 94 86 85 8777, +91 94 88 00 3777